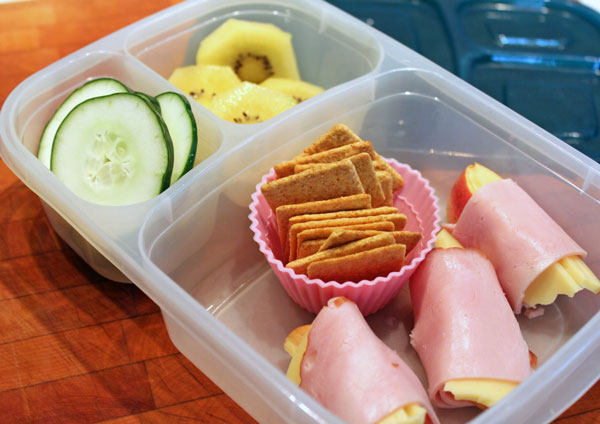 Time to send the little ones back to school, which means making daily lunches to ensure their tummy stays full. Below are some great ideas for daily lunch options that is sure to please the smallest palette.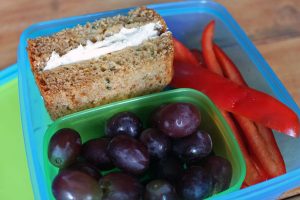 MONDAY
Zucchini bread sandwiches + cream cheese
Grapes
Red peppers
CHEF KARA'S TIP
Right now zucchini's are in abundance, so make a weekend project of making a couple loaves of zucchini bread and toss them in the freezer. Great way to mix up the typical sandwich.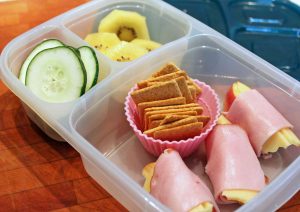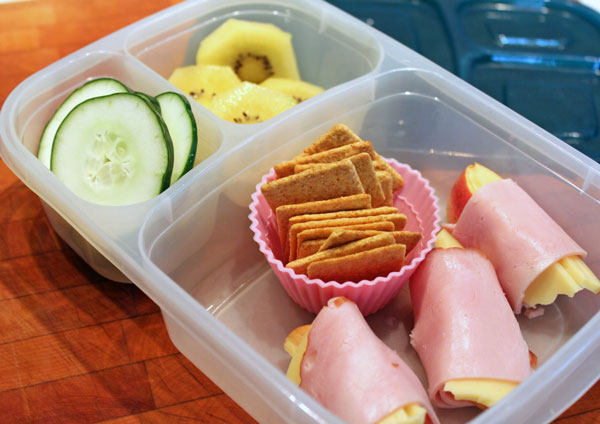 TUESDAY
Ham + Apple roll-ups
Whole wheat crackers
Kiwi
Cucumbers
CHEF KARA'S TIP
Serving the ham and cheese with apples adds a bonus of additional fruit, plus the kiddos can take them apart and eat them in any kind of combo they want- which gives them an added choice at lunch.
WEDNESDAY
Make your own Nachos
Tortilla chips + cheddar + guacamole
Black beans + corn
Watermelon cubes
CHEF KARA'S TIP
Great way to use up leftovers from Mexican night at our house – substitute any of your favorite Mexican items like salsa for the guacamole or add some chicken or beef.
THURSDAY
Cereal
Peach slices
Grape tomatoes
CHEF KARA'S TIP
We toss the dry cereal in a tupperware and fill the thermos with milk. That way the milk stays nice and cold and my daughter can pour the cereal right into the milk, using the thermos as her bowl.
FRIDAY
Pita pizza
Honeydew cubes
Steamed broccoli
CHEF KARA'S TIP
Use whole wheat pitas, top with your marinara sauce and some mozzarella and pop it in the toaster oven while you make the rest of the meal. Add any of you kiddos favorite toppings