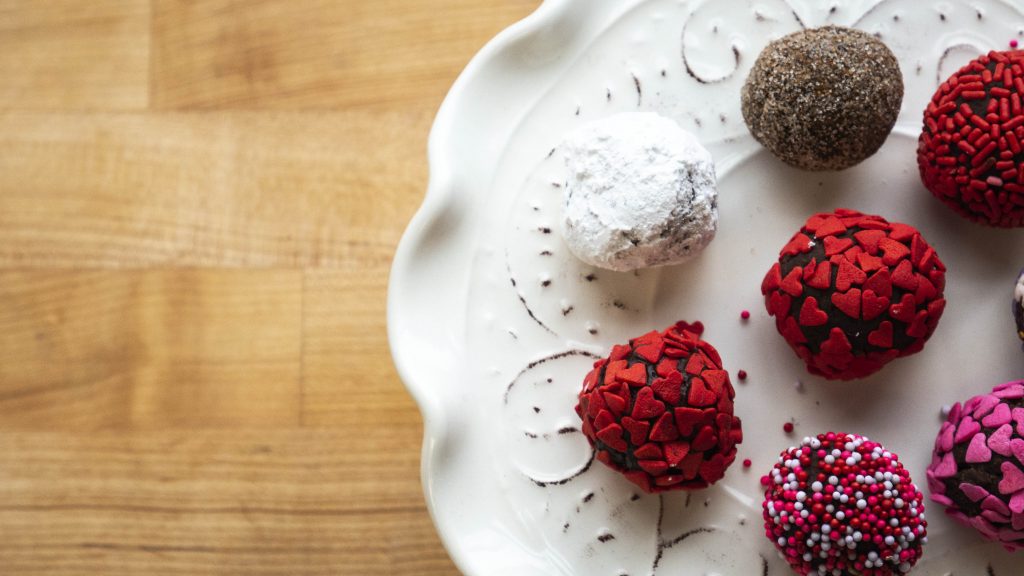 Chocolate Ganache Truffles
Valentine's Day can be stressful for those in relationships and those taking care of families. Finding the perfect way to celebrate the love in your life is a task we don't take lightly – for us or for you! We've developed a Valentine's Day recipe that can serve as the perfect family activity or as a tasty treat with a personal touch for you and your plus one.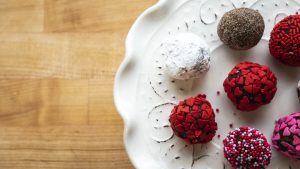 Chocolate Ganache Truffles
2019-02-13 09:55:39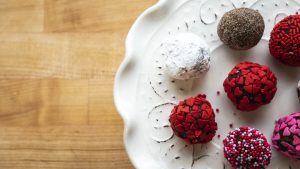 A Recipe for Valentine's Day Fun
Ingredients
8 oz. dark chocolate – use at least 64% chocolate and the best quality chocolate you can find
½ cup heavy cream
Valentines themed sprinkles
Cocoa powder
Powder sugar
Cinnamon sugar + chipotle
Instructions
Coarsely chop the chocolate into small pieces and place into medium bowl.
Heat the cream in a small saucepan over medium heat until just boiling.
Pour the hot cream over the chocolate and let sit for about 10 minutes. Stirring too early can make the ganache grainy.
Whisk until smooth and shiny, breaking up any pieces and emulsify the chocolate and cream.
Let ganache cool completely in the refrigerator for about 1 hour or until thick enough to scoop.
Use a portion scoop to make small balls and form into a ball by rolling in your hands.
Roll truffles in the desired coating.
Store in air-tight container in the refrigerator.
Flavor 360 https://flavor360.org/
Chef Kara Tip:

For a flavor twist, try using cinnamon and chipotle spice. It'll mix up the flavors but still keep it sweet.

Make sure to use a scoop for easy rolling and proportional truffles.