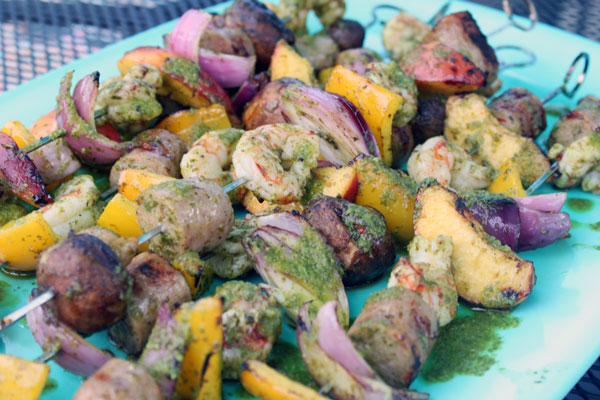 The best part of summer is spending time outdoors with family + grilling. There are so many ways to be creative on the grill. Incorporating fruits + vegetables with your meal can enhance the experience as well as add color + fun to your meal.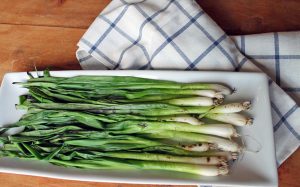 Green Onions
One of my favorite things to grill this summer is green onions! Throwing them on the grill brings out their sweet + smokey side while providing you with that classic onion punch.
Grilling with Fruit
Melons: I like to make summer melons more interesting by grilling + adding them to salads. You can also enjoy them as a dessert or as an easy appetizer.
Peaches: A fun way to use peaches in an unexpected manner is by creating kebabs. You can make use of any vegetables you might have lying around – I added a simple herb dressing on top of cooked kebabs to punch up the flavor.