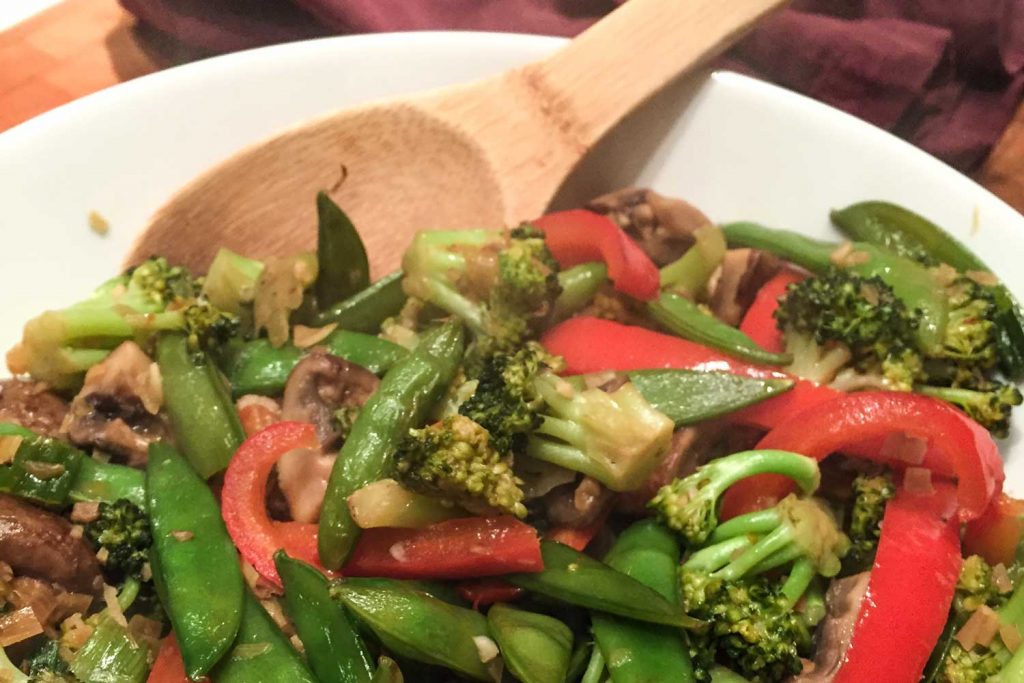 Hiding Amongst the Lemongrass
Lemongrass is one of those ingredients that can be intimidating when you walk by it in the grocery store, but with a few quick tricks it is simple to work with. It's bright, citrus + lemony quality adds a beautiful aroma + flavor to many Asian dishes. You can find lemongrass in most grocery stores or at a speciality Asian store. In the St. Louis area, you can find it in stock at Whole Foods or Global Foods.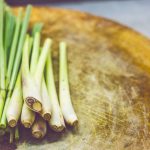 Preparation: Grab a few of the rough outer leaves off the stalk. With the flat side of a large knife, smash the stalk, then dice the lemongrass. This will allow you to reach the inner white bulb which is tender and you can then dice it with your knife. If you don't feel like dicing it by hand, you can still get the great flavors by letting the food processor do all the work. Peel off the outer layers + chop off the bottom third of the stalk + toss it into the food processor to finely chop the lemongrass.
I encourage you to give it a try. You will be amazed at the flavor that this ingredient adds + how easy it can be to use. I have included a stir fry recipe that makes the lemongrass shine.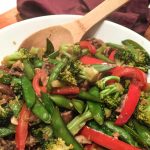 Lemongrass Stir Fry
2017-02-15 11:41:14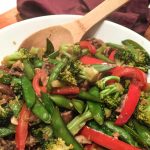 Ingredients
2 Tablespoons toasted sesame oil
2 stalks fresh lemongrass
½ large shallot – finely diced
1 red pepper – sliced in long strips
1 pkg. cremini mushrooms - quartered
3 cups broccoli
1 pkg. snap peas
2 garlic cloves – minced
2-3 tablespoon soy sauce
1 teaspoon thai chili paste - optional
1 14oz. can coconut milk
Instructions
Heat oil in large skillet.
Add the lemongrass and shallot and cook over high heat for about 2-3 min.
Add all the remaining vegetables.
Cook over moderately high heat until vegetables are crisp tender about 3-4 minutes.
Add the garlic and cook for an additional minute.
Add the soy sauce, thai chili paste, and coconut milk bring to a simmer.
Serve over rice noodles.
Notes
To prep lemongrass – Take a few of the rough outer leaves off the stalk (you will only be using the bottom third of the stalk). Grab the flat side of a large knife and smash the stalk, then dice the lemongrass.
You don't have to stick with these veggies. Use what you have in your fridge or your favorite vegetable combination. Cauliflower, asparagus, and/or carrots would work well too.
You can adjust the heat level with the chili paste that you add. It can be removed entirely if you prefer a milder blend.
Flavor 360 https://flavor360.org/