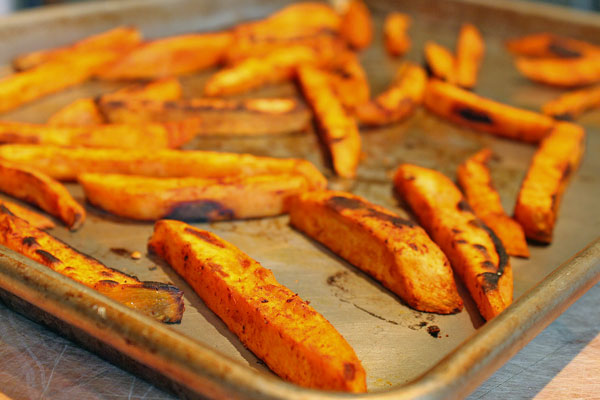 In the Kitchen with Kara: Oh, Sweetie Pie!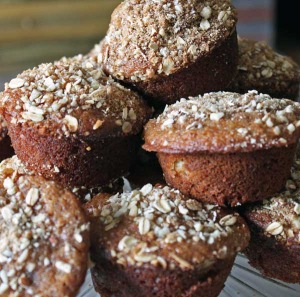 Sweet potatoes are kind of a big deal in the Chef Kara household. The reigning queen of age four is disappointed when the French fries aren't "orange" and the resident toddler treasures them, as well. Naturally, we've adapted many varieties for enjoying one of our favorite, healthful and extremely versatile foods.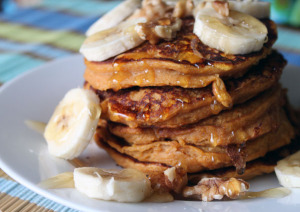 Sweet potatoes provide one of the highest sources of beta-carotene in nature, an important antioxidant. They are also high in calcium, folate, potassium, a good source of iron and magnesium, and an excellent source of vitamin C.
Some of our favorite preparations include sweet potato muffins, sweet potato pancakes with maple syrup, bananas and walnuts and, everyone's favorite, sweet potato fries.
As a special Hump Day treat – here's my fail proof sweet potato fries recipe. Hope your family enjoys them as much as mine.
---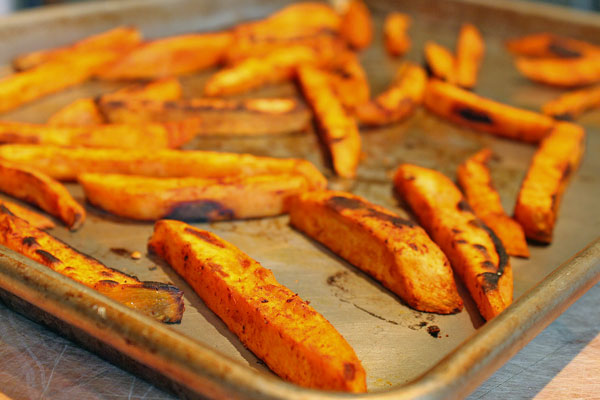 SWEET POTATO FRIES
2014-11-30 17:24:33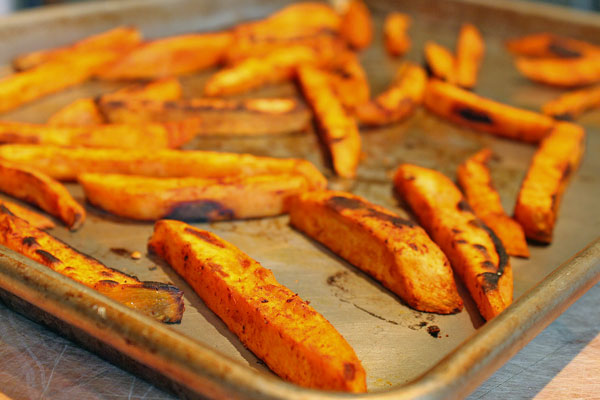 Ingredients
4-5 sweet potatoes – peeled
2-3 tablespoons olive oil
Smoked paprika – to taste
Salt and pepper – to taste
Instructions
Preheat oven to 425°.
Chop sweet potatoes, lengthwise into 1⁄2 inch sticks. In a large bowl, toss the sweet potatoes with a couple tablespoons of olive oil, smoked paprika, salt and pepper.
Arrange on pre-heated baking sheets. Be careful not to overload the pans. Bake for about 20-25 minutes, turning once half way.
Flavor 360 https://flavor360.org/
---
CHEF KARA TIP

• Put your baking sheets in the oven while it pre-heats. That helps the cooking process go faster and helps to start the browning process.

• Making sure the potatoes are spread out on the pans helps the potatoes crisp up. Piling too many potatoes on the pan causes the potatoes to steam.

• My kids love smoked paprika, but use whatever you like. Curry powder, red pepper, garlic, cinnamon, cumin, the options are endless!