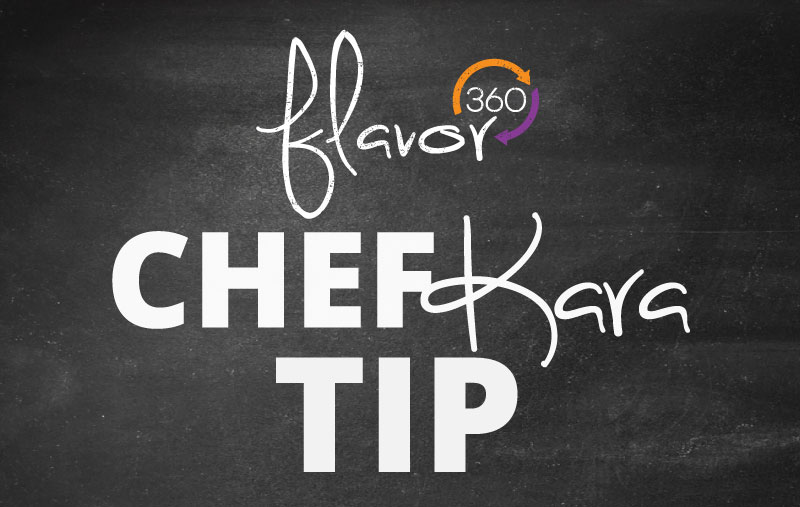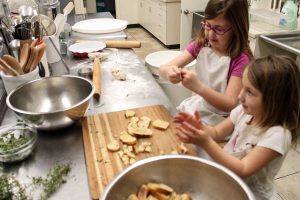 Having both my girls in the kitchen with me is something I really enjoy. Now that they are both getting older, they can take on more responsibilities in meal preparation. It has become so fun to watch them learn + continue their growth. I like to get them involved in all parts of cooking, not only making sweets. Both girls have found a love for peeling, chopping, measuring, stirring + whisking. Sloane is delighted to accomplish any task that involves whisking.
Here are my list of essential tools for kids that will make helping out easier on Mom and Dad.
A few inexpensive flat, plastic, small cutting boards that are just their size.

Giving them their own space for working allows me to be moving the meal forward using our big cutting board.

Some serrated old steak knives for chopping veggies.

These small knives are perfect for small hands. The serrated blade helps them cut a little easier + the blade is not too sharp if little fingers get in the way. When they are ready, they can move on to a larger knife with supervision.

An extra set of dry + liquid measuring cups.

It's a great way to incorporate learning to use math in everyday life.
Having their involvement is not only beneficial to the meal you are preparing, but also encouraging them to try new things. You'd be surprised how much they absorb in those times together in the kitchen.