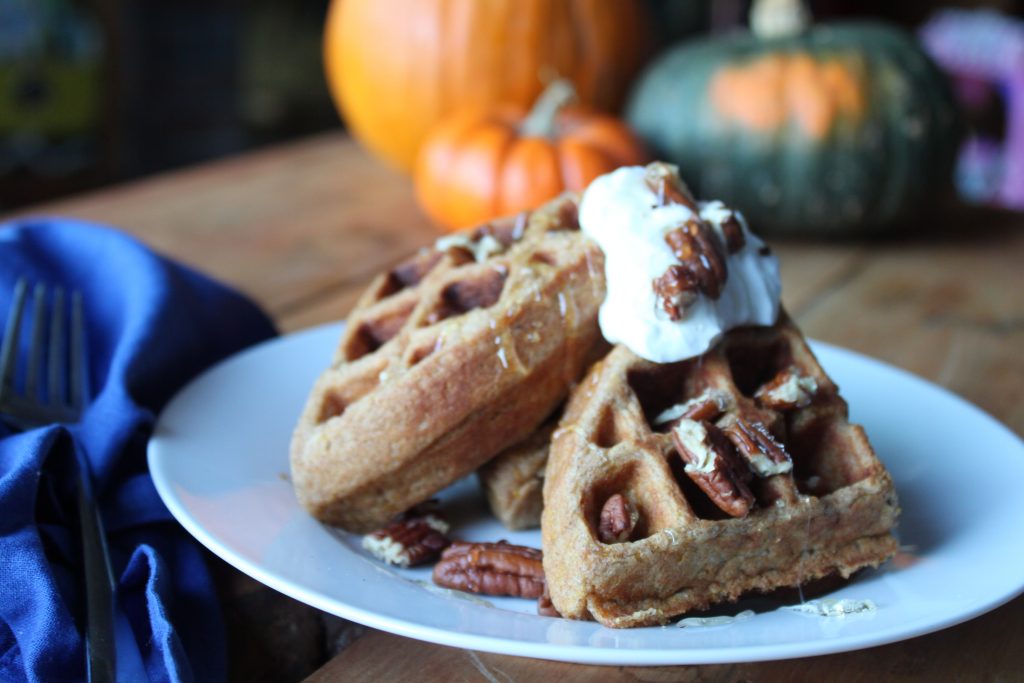 As I mentioned before, there are many great ways to incorporate pumpkin into a dish to provide additional health benefits + great taste. On the weekends when we have a relaxed family breakfast, the girls will often choose waffles or pancakes as the treat of choice. We like to add a little greek yogurt, honey + walnuts for additional sweetness. Pumpkin waffles or pancakes are also easy to freeze if you are in need of breakfast on the go. Enjoy!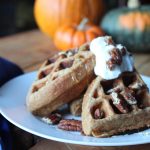 Whole Wheat Pumpkin Waffles
2016-11-08 12:20:56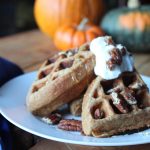 Breakfast made delicious!
Ingredients
1 cup whole wheat flour
2 tsp baking powder
½ teaspoon kosher or sea salt
2 tablespoons brown sugar
¾ cup skim milk
1 tablespoon nonfat greek yogurt
1 egg
1 cup pumpkin puree
Sprinkle of cinnamon + nutmeg (optional)
Instructions
In a large bowl, whisk together the first 4 ingredients.
In a smaller bowl, whisk together the remaining ingredients. Add the wet ingredients to the dry and mix just until combined. The batter will be lumpy.
Heat waffle iron and spray with cooking spray. Drop by ¼ cups onto hot waffle iron, once bubbles begin to pop, flip and cook for about an additional minute.
Serve with maple syrup or top with greek yogurt and honey. Recipe easily doubles and waffles freeze great.
Flavor 360 https://flavor360.org/
Chef Kara Tip:
This also works great for pancakes on a skillet or over the stove!