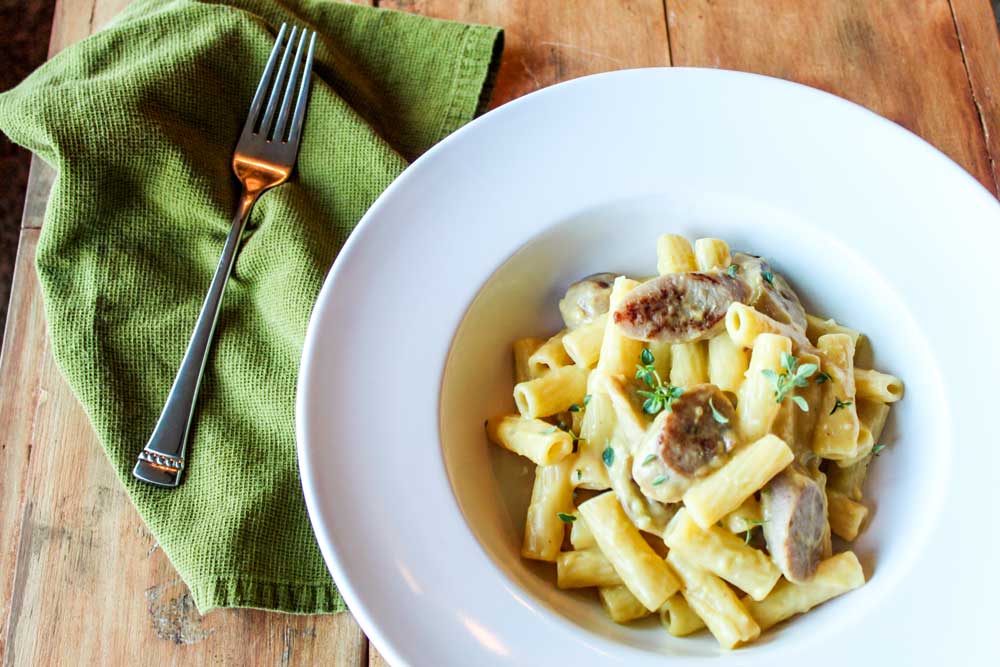 [et_pb_section admin_label="section"][et_pb_row admin_label="row"][et_pb_column type="4_4″][et_pb_text admin_label="Text" background_layout="light" text_orientation="left" use_border_color="off" border_color="#ffffff" border_style="solid"]
I'm always looking for ways to incorporate more veggies into my kids meals and use what the season offers. Adding pureed pumpkin to mac-n-cheese, allows me to boost the nutrition and cut down on the amount of cheese I need to use.
Chef Kara Tip:
You can feel free to use any cheese you like – my kids love gouda and will eat anything made with it, so this is a great way to pump up the nutrition in mac-n-cheese. Brie or gorgonzola would be excellent substitutes.
Chef Kara Tip:
If you don't have time to roast the pumpkins – canned pumpkin is a great alternative. All the same nutrition – not as much work. Use about 2-2.5 cups.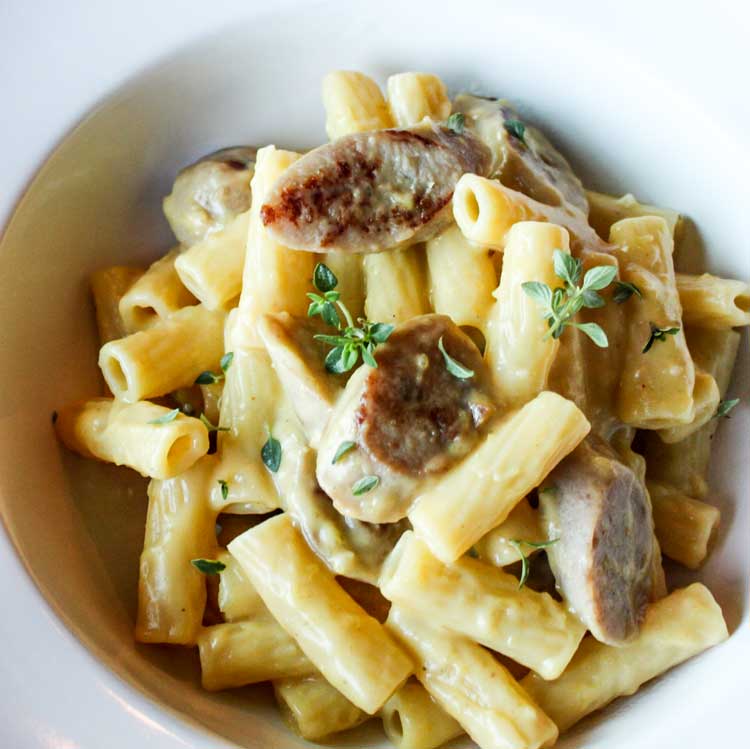 Roasted Pumpkin Pasta
2016-10-10 12:43:08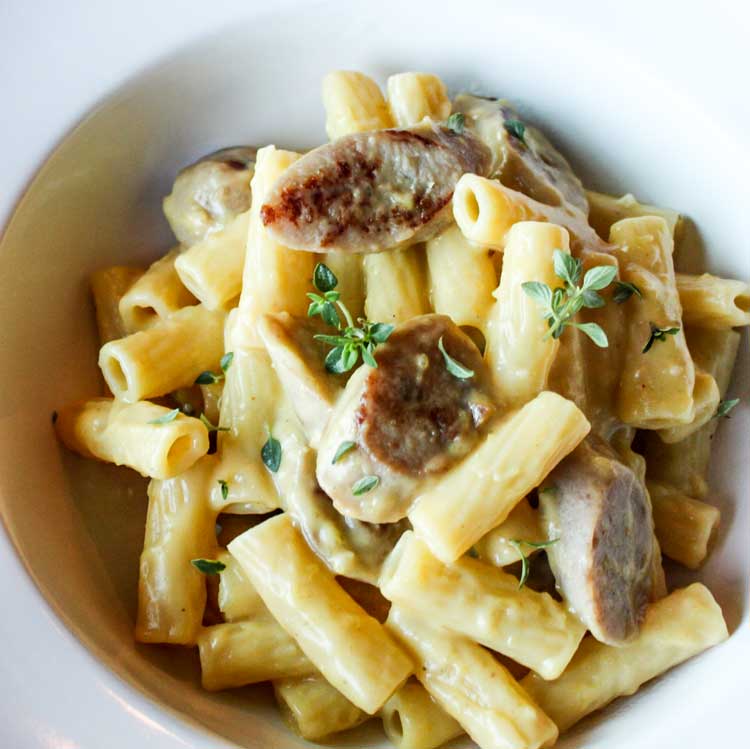 Ingredients
2 small sugar pie pumpkins
Olive oil
1 pkg. apple chicken sausage
2 tablespoons butter
3 cloves of garlic – finely chopped
¼ cup flour
2 cups skim milk
1 cup shredded smoked gouda cheese
1 lb. rigatoni pasta
Instructions
Pre-heat oven to 400°. Slice the pumpkins in half and scoop out all the seeds. Lightly rub the flesh of all the pumpkin halves with a small amount of oil and salt and pepper. Turn face down on a baking sheet and roast for about 30 minutes. Set aside and allow to cool. Once slightly cool, scoop cooked flesh into blender or food processor and blend until smooth.
Slice sausage into ¼ inch thick slices. Heat a large skillet over medium high heat with a small amount of olive oil. Add sausage and cook until slightly brown on all sides, about 5-7 minutes. Transfer to a plate and set aside.
To make the roux, in the same skillet, melt the butter over medium high heat. Add the finely chopped garlic and cook for 1-2 minutes or until the garlic is fragrant. Add the flour and whisk constantly for 1-2 minutes. Don't let the roux cook too much that it starts to color. Slowly add the milk, whisking constantly to avoid lumps. Continue to cook until thickened, whisking frequently about 5-7 minutes. Remove from heat and add the shredded cheese and the pureed pumpkin, stirring until smooth. Adjust seasoning with salt and pepper.
While making sauce, cook pasta according to package directions. Drain pasta and return to pan. Add the cooked sausage and the pumpkin sauce. Enjoy immediately.
Flavor 360 https://flavor360.org/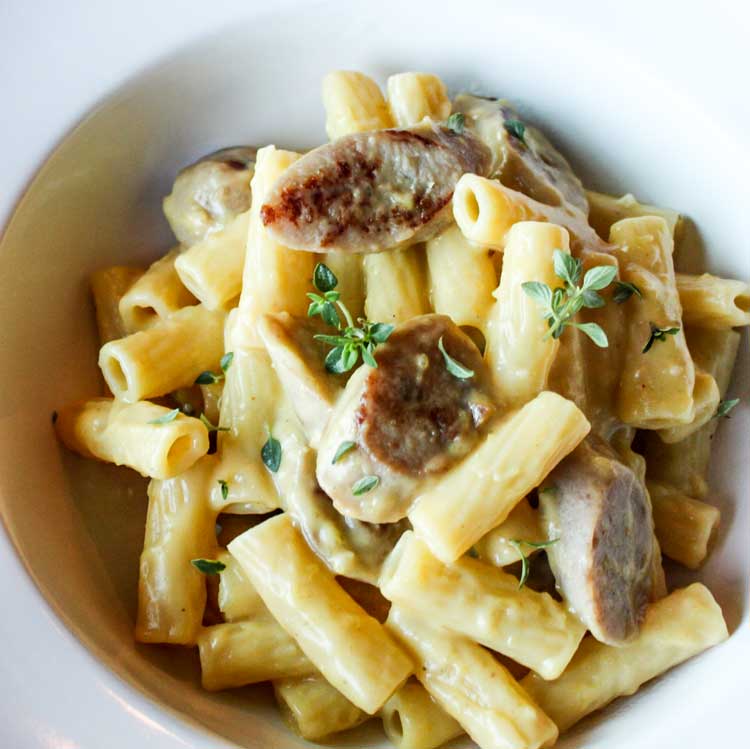 [/et_pb_text][/et_pb_column][/et_pb_row][/et_pb_section]