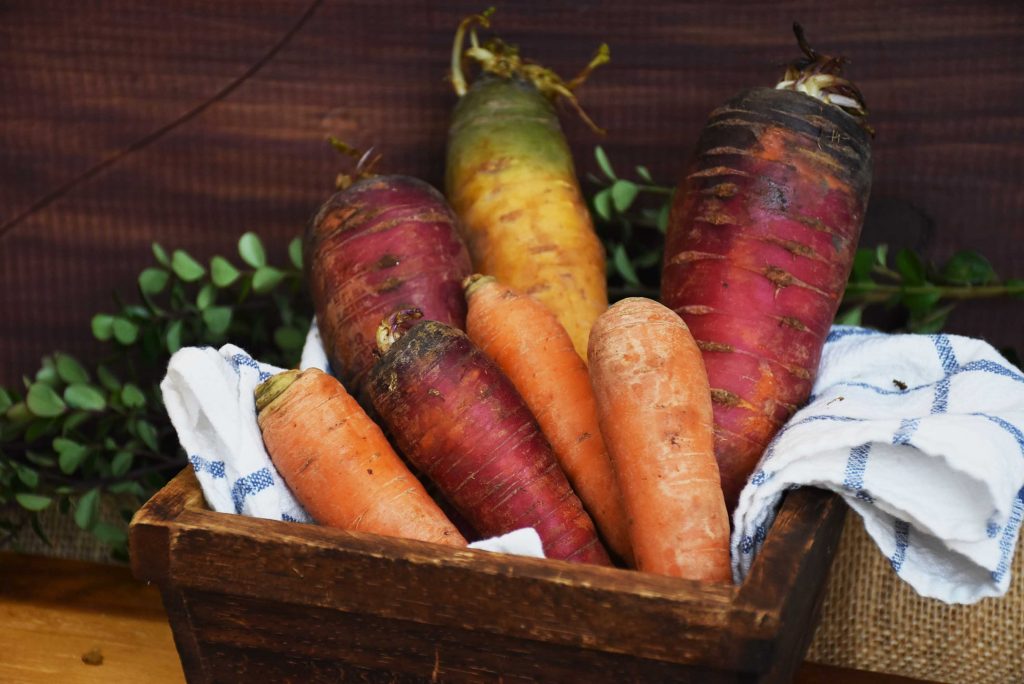 Turn of the Season – Produce Tips
At Flavor 360, we're excited to start seeing the seasons change. The warmer winds are gusting in, the spring flowers are beginning to grow, and we start changing our habits around the kitchen!
While we do modify our ingredients and recipes to accomodate the seasons, we have a secret for you: the spring fruits and vegetables won't truly be ready until late April or early May! Spring and summer produce needs time to grow in the warmer weather before they are truly in season and in the best condition for cooking. Next time you head to your local farmers market or grocer this month, stick with those hearty winter root vegetables.
Looking for a new ingredient to add to your winter line-up? We recommend trying out parsnips! They're similar to carrots and serve as a great filler and thickener for winter stews and soups.
If you're looking to try out some unique winter recipes without the kitchen mess, we're here for you! Check out our Ready Made Meals. We have ten options for you or the whole family. Check out the menu and order yours today!