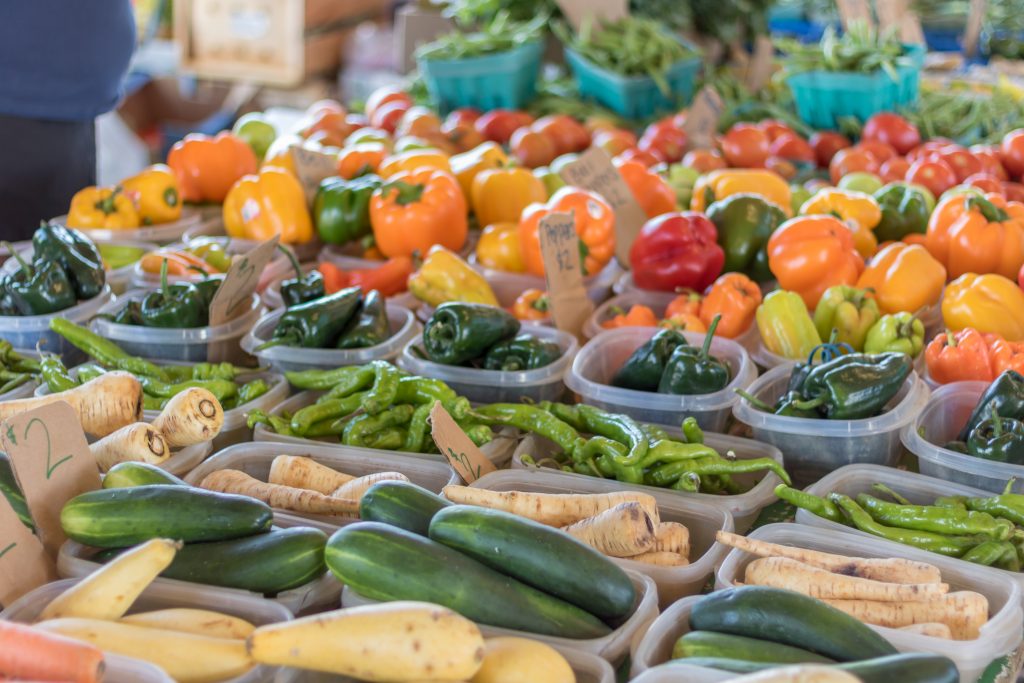 Finding Your Way Around the Farmer's Market
Now that I have been going to my favorite markets for a long time I have a specific routine + know exactly where to purchase each of my ingredients. I also have my favorite farms that I like to stop by. I love the sights, sounds + smells of farmer's markets. The first thing that I do upon arrival is make a lap around to see all the vendors. This gives me a sense of what is available + what the pricing looks like. I usually have an idea in my head with what I'm looking for, which is similar to a grocery list, but I try to keep it a little more loose + adjust to what is actually available when I am browsing.
It does not take much at a great market like Tower Grove Farmer's Market (my favorite market) to end up buying more than I need, so I have to be mindful. Everything looks so appetizing, but then I realize how wasteful that could be to go overboard + I get right back to my mental list.
I try to think about 1-2 different vegetables that would make a good side dish for two or more of my meals that week. Then I load up on different vegetables that will make for a beautiful salad.
After that, I will take a look at what fruit is in season. I will typically let my girls decide what they would like to eat that week. If it berry season we grab extras to enjoy in the car as we head home.
The finishing touch is to pick up a few staples like eggs, honey, chicken + bacon. There are so many different ingredients + varieties that make it is easy to stock up with the freshest foods. It's such an enjoyable experience to fill my home + and the Flavor 360 kitchen with wholesome ingredients.
Don't forget to bring your own bags when you go! Happy shopping.