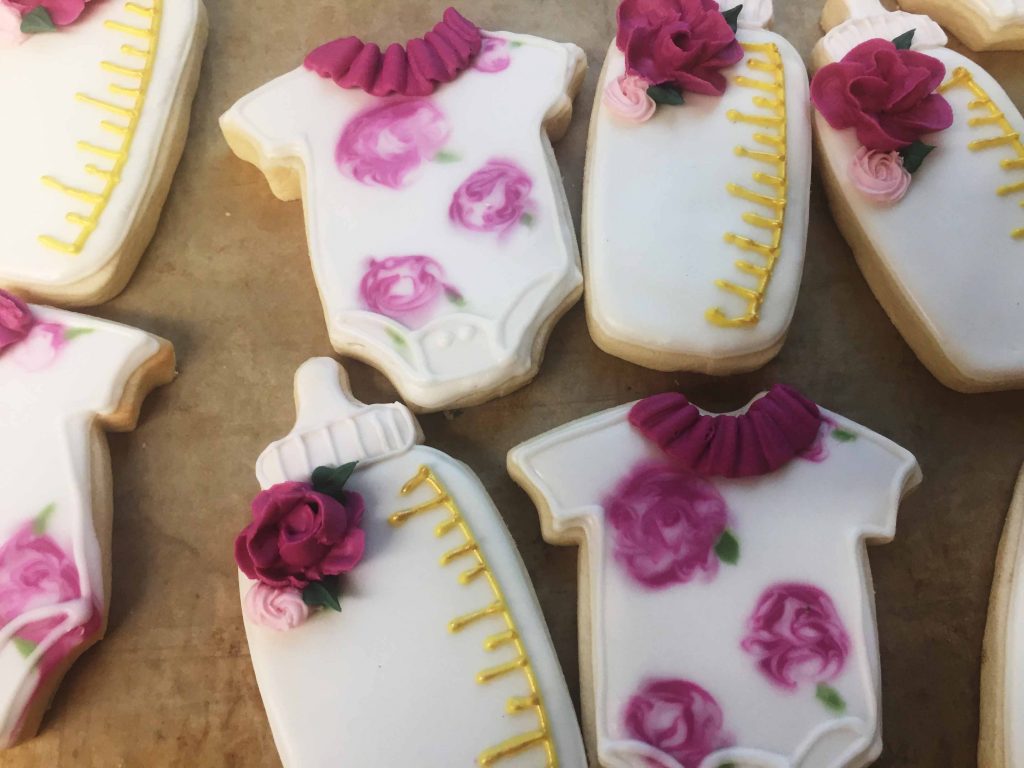 Baby Shower Royal Iced Cookies
Special celebrations call for a special kind of dessert: royal iced cookies! Bringing a new little one into the world is an occasion we love to help our customers at Flavor 360 celebrate.
For this celebration, we were able to create and ice these adorable onesies and bottle shaped cookies. Decorated with golds and roses, these cookies were one of our favorites to create and provide.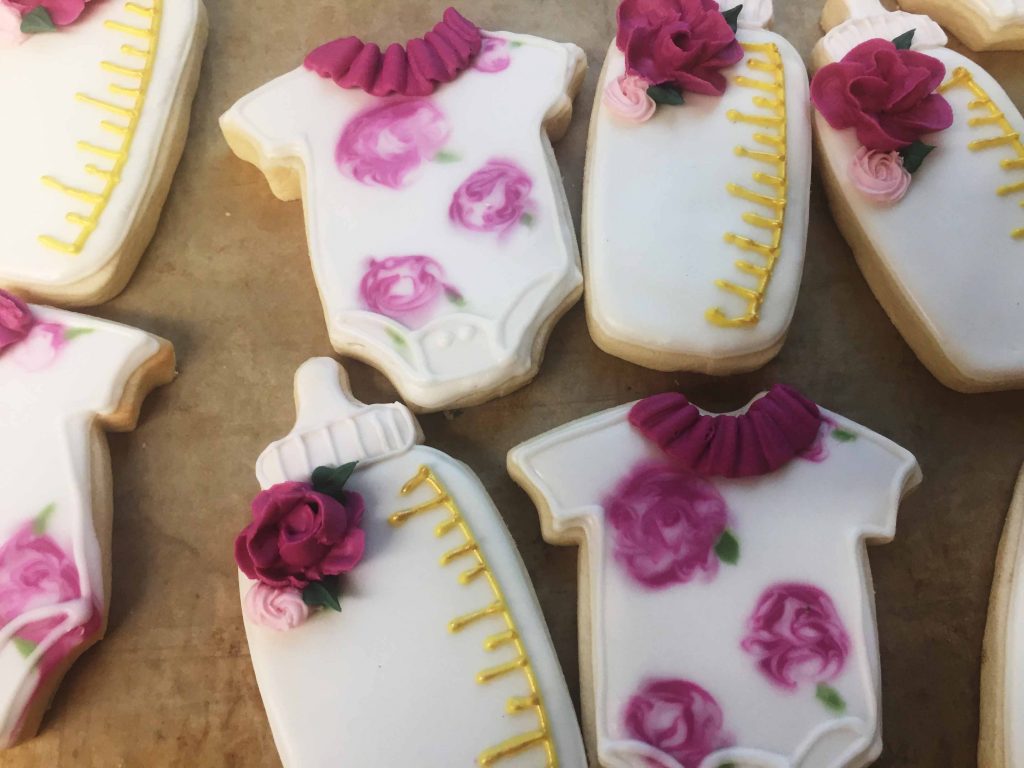 Along with these onesies and bottles, we were also able to create some "Twinkle, Twinkle, Little Star" themed royal iced cookies as well.
Pulling inspiration from the song, we created three different designs including a star, a quote from the song and a sleeping crescent moon. We love this take on a children's themed batch of cookies!