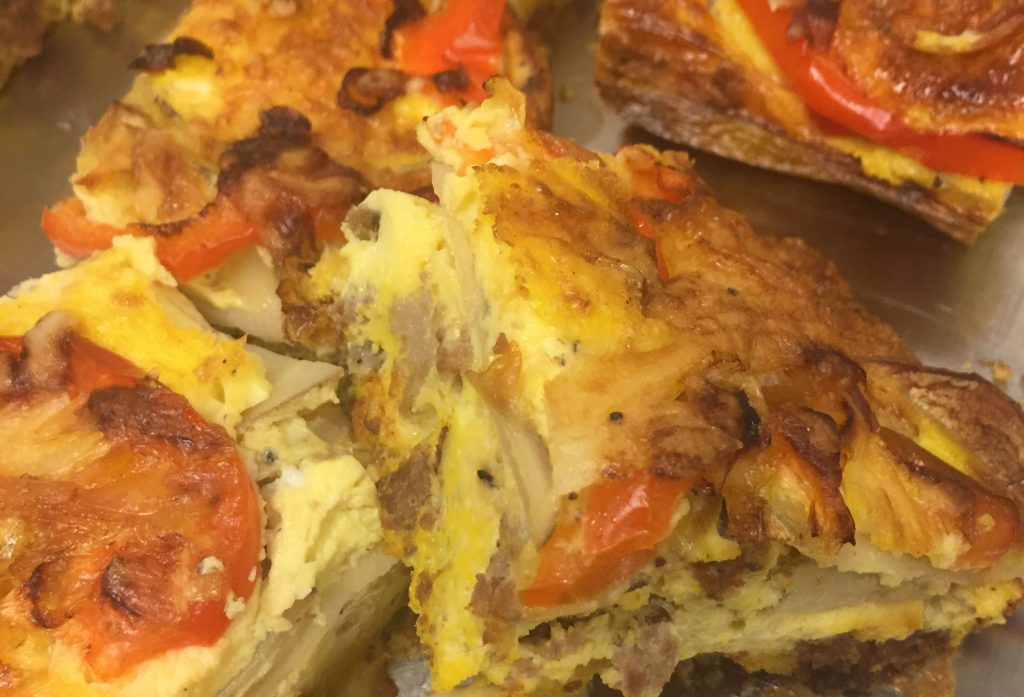 Flavor 360 Provides Breakfast for the Cincinnati Reds
In the city of St. Louis, the passion for baseball runs deep. When we received a call to help provide breakfast for some of the best athletes in the biz, we were happy to accept the opportunity. Don't worry! We'll be breaking down the details of what we offered and what was on the menu.
So what were we cooking up? We started by creating Red Pepper + Sausage Fritata Squares. These filling bites contained new potatoes and parmesan for the ultimate flavor!
We followed up with another option: Spinach + Tomato Quiche. This quiche meshes together green onions and goat cheese for those who were looking for a veggie based start to their morning.
On the side, we offered a variety of options for the athletes. Cinnamon rolls, assorted breads and muffins like Strawberry + Pecan Bread, Blueberry + Lime Muffins, and Apple + Brie Scones, a fruit board, and steel cut oatmeal. We also crafted Bacon and house-made sausage patties.