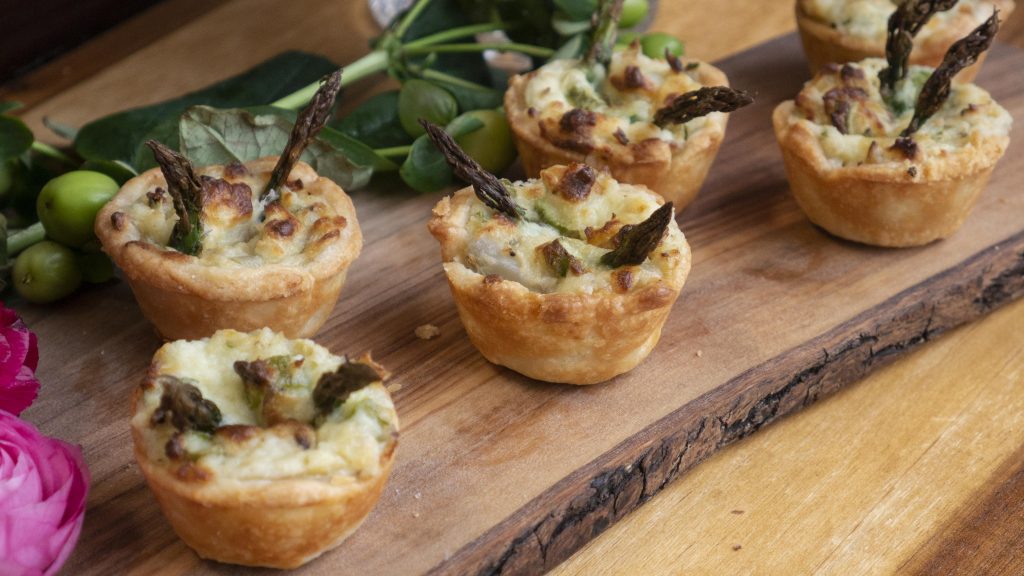 Spring has spring! At Flavor 360, we're bringing in fresh ingredients and fresh recipes. Looking for a way to freshen up your spring menu? Add our brand new Ready Made Meal or treat a crowd with one of our new appetizers or spring gift boxes full of our Royal Iced Cookies. More details below!
SPRING VEGETABLE STIR FRY: This stir fry is sautéed with the freshest ingredients. Asparagus, peas, radish, green onions, and a lemon + ginger sauce complete this dish for a vegetable lover's dream. Completed with a side of quinoa and vegan almond + apple cookies, this meal is the perfect solution for our vegan friends.
BRIE + MUSHROOM HANDPIE: A brand new edition to our appetizer menu, this hand pie is the perfect snack for your event. Easy to grab, easy to eat! Cremini, shitake, oyster, green onions, and thyme, all baked in a buttery, flakey house-made crust.
HOLIDAY GIFT BOXES: Looking for the perfect gift to give this Easter or Mother's Day? Our Holiday Gift Box may be the solution you've been looking for. Choose from 3 sizes to fix your needs, and let us do the rest! Chive and cheddar, strawberry and lemon, or lime and lavender, a variety of flavors.
Choose your flavor! Whether you're hosting a group or providing dinner for yourself or the family, Flavor 360 spring items are the perfect solution. Have it delivered right to your door or pick up in-store. We do the hard work so that you can enjoy all of life's occasions.