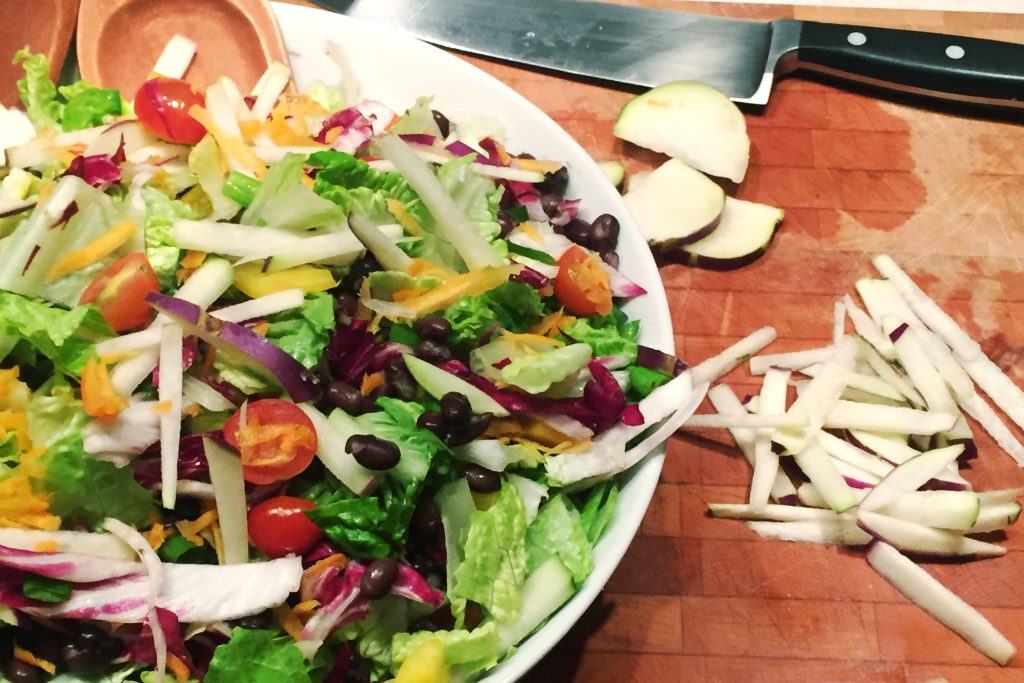 Kohlrabi is an odd looking vegetable that most people haven't heard of or know what to do with, but it's a classic mid American vegetable that has been around forever. One of my favorite things about using local produce is getting to work with vegetables that are unique + unexpected. In the Flavor 360 Kitchen we shop at a local food distributor Eat Here, but if you are shopping on your own look for them in winter farmer markets, CSA's or some grocery stores.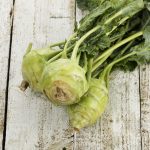 Kohlrabi can be either purple or green in color + is edible from stem to leaves to the bulb. It is a versatile vegetable that can be used in many different ways throughout the kitchen. Kohlrabi can be consumed raw, roasted, shredded, sautéed – the sky is the limit. It has a mild flavor with hints of broccoli or cabbage + has the texture of a radish.
In the Flavor 360 kitchen we have been enjoying using this unique vegetable. It adds an unexpected twist to our vegetable arrangements + couples well with our caramelized onion dip for a nice appetizer. We have also been adding kohlrabi to our roasted winter vegetable medley for use in galettes, flatbreads or side dishes.
When I have some left over at the kitchen I cut it into matchsticks and toss them into an easy weeknight salad at home. My kids are on a salad with ranch kick – so I'm taking full advantage of the opportunity to make them a salad for dinner that is full of veggies. I will grab whatever I find in the fridge to include in the salad. For this one, I tossed in some yellow peppers, grape tomatoes, green onions, shredded carrots + the kohlrabi matchsticks. I topped the salad with black beans for protein and served it with my warm orange spiced brioche bread.