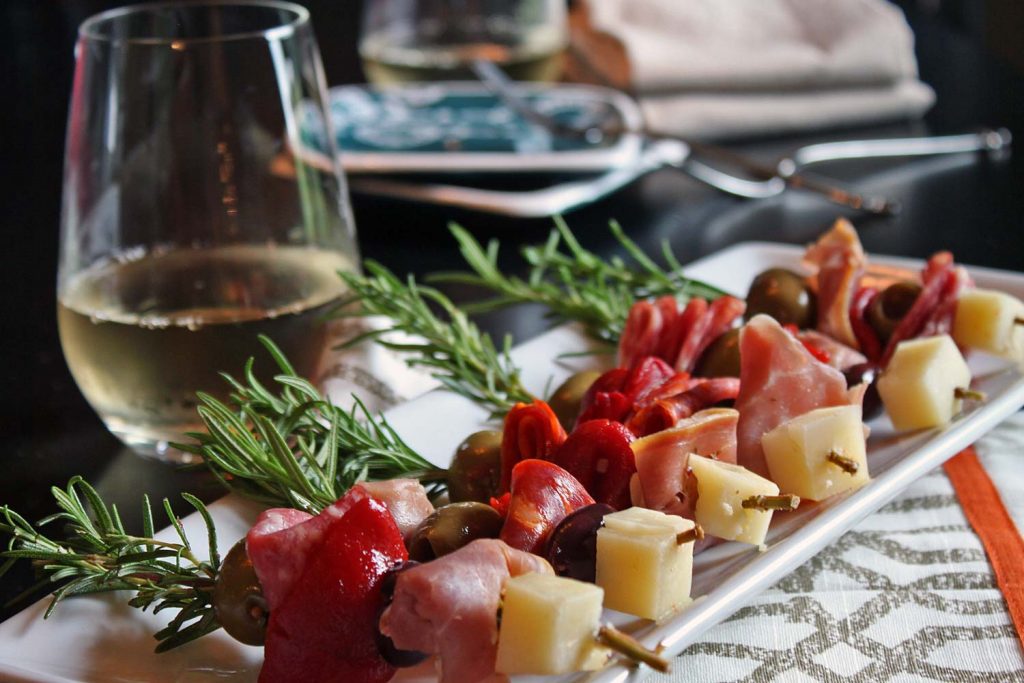 And The Appetizer Goes To
If you are having a little gathering of friends + family to watch the Oscars or just a gathering to entertain it's nice to have an appetizer to share before the main course. There are a few that I like to share with my guests before the evening is in full swing.
Rosemary Antipasto skewers: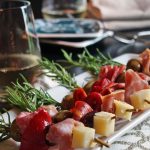 These are a fun + unique way to serve your meats + cheeses.
Take one sprig of rosemary at a time + remove all the leaves except at the top. Grab a combination of your favorite meats, cheeses + olives from the store (I recommend the fresh olive bar at the grocers). I typically make use of a variety of ingredients that are around the house like roasted peppers + different types of olives which add color + a nice salty bite. I recommend using semi-soft cheeses that have been cut into bite sized cubes. This makes threading the skewers much easier. Next you will thread the meat + cheese pieces on the woody stem of the rosemary.
Now you have an upscale appetizer fit for your oscar party!
Roasted Winter Veggie Flatbreads: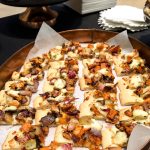 Another fun + delicious option is to make an upscale flatbread appetizer that your guests will love.
At the kitchen, we make our own flatbread dough + sprinkle with a house-made ricotta. At home, you can use your favorite store bought pizza dough as the base. Next, you will roast some winter veggies, any combination works perfect. Try sweet potatoes, butternut squash, turnips, red onion + fennel for a nice color combination. Check out my old blog post for tips on roasting vegetables. After the veggies are roasted, shape the dough into a long skinny rectangle. Layer your dough with shredded mozzarella, the roasted veggies + top it off with some ricotta cheese + minced fresh rosemary. Bake at 425° in the oven for about 10 minutes or until the cheese looks melted + the crust is golden. Cut into bite sized pieces.
It's a winning combination, worthy of the golden envelope!