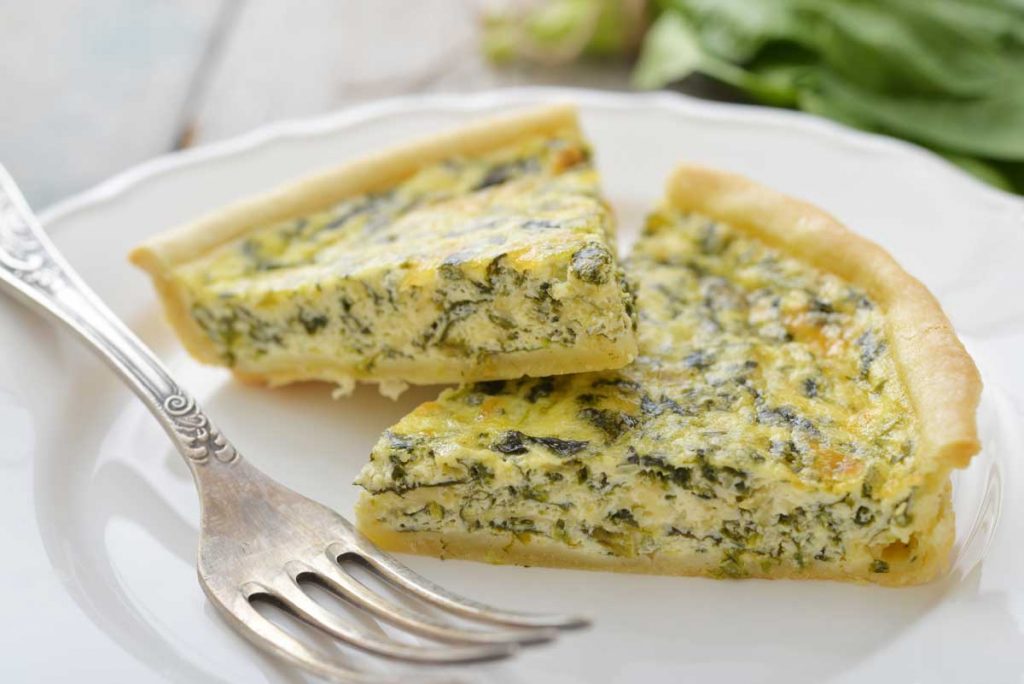 A perfect accompaniment for all kinds of occasions, a quiche is great as the star of the meal or as a side dish. I like to use spring vegetables in my quiche that I have around the house or find in the garden (depending on the season). It's effortless to grab a few choice vegetables like mushrooms, spinach, onions + a mixture of your favorite cheeses to create a combination that will please your palette. The nice thing about a quiche is that you can tweak it to favor the vegetables that you like or that you know your guests will love.
Most recipes that you find out there are very versatile + allow you to easily swap out the vegetables or meat listed for what you have on hand, which can be great if you are short on time. A quiche can be made ahead of time, but it is just as easy to whip up + toss in the oven the day you need it. Some people might be intimidated by a quiche, but they are friendly dish for any skill level that will be sure to disappear once it's served.
Quiches have a beautiful appearance + are great for all kinds of occasions like an Easter brunch, bridal/baby showers, birthday parties or as a breakfast option for the family. I hope that you will give it a try the next time you need a savory dish to serve.