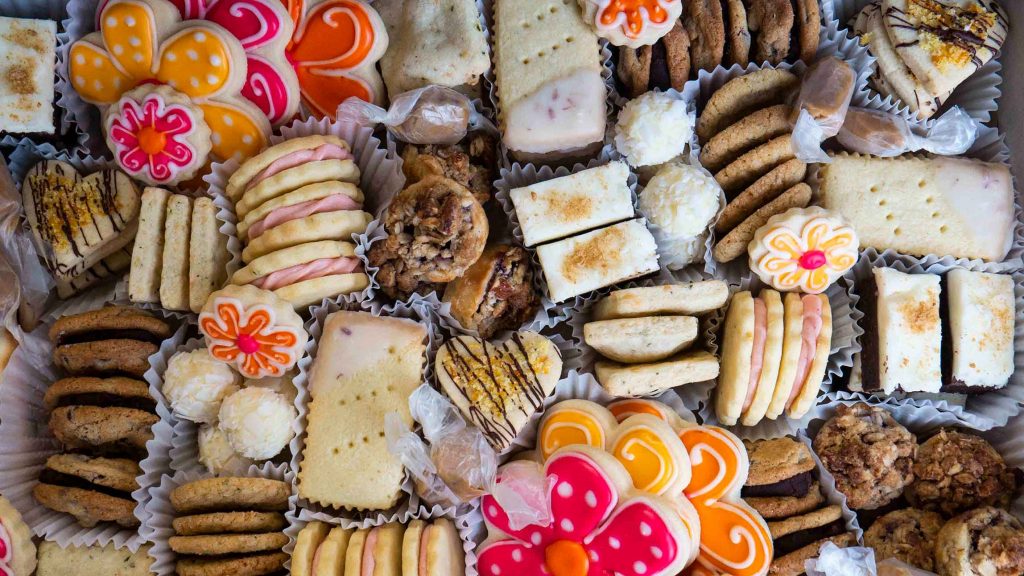 Spring Cookie Boxes – The Ultimate Gift!
We know finding gifts for the kids, your significant other or your friends and family can put a damper on the warming weather, sunny skies, and family get-togethers. Our cookie spring boxes are putting an end to stress of Mother's Day gifts and spring celebrations!
We offer multiple sizes and options for our Spring Cookie Box. Whether it's a graduation celebration or a small Mother's Day Gift, these cookie boxes are a cheerful way to spread the cheer and tell your loved ones that you appreciate them.
Check out our cookie box options:
Deluxe Gift Box. Ideal for co-workers, client offices, family gatherings + parties. Get the biggest collection of cookies for your event! You'll have the whole menu from lime shortbread + lavender glaze to chive + cheddar cocktail cookies.
Classic Gift Box. Perfect for the college student, teacher, or neighborhood who needs a spring pick me up. This version includes all the cookies as the last box, but the quantity is smaller. Variety is key!
Small Gift Box. Great gift for a birthday, ladies groups, classmates, or even family members. This box has limited selection and quantity, but you get the best of the best!
Make your spring season special with a Spring Cookie box from Flavor 360!