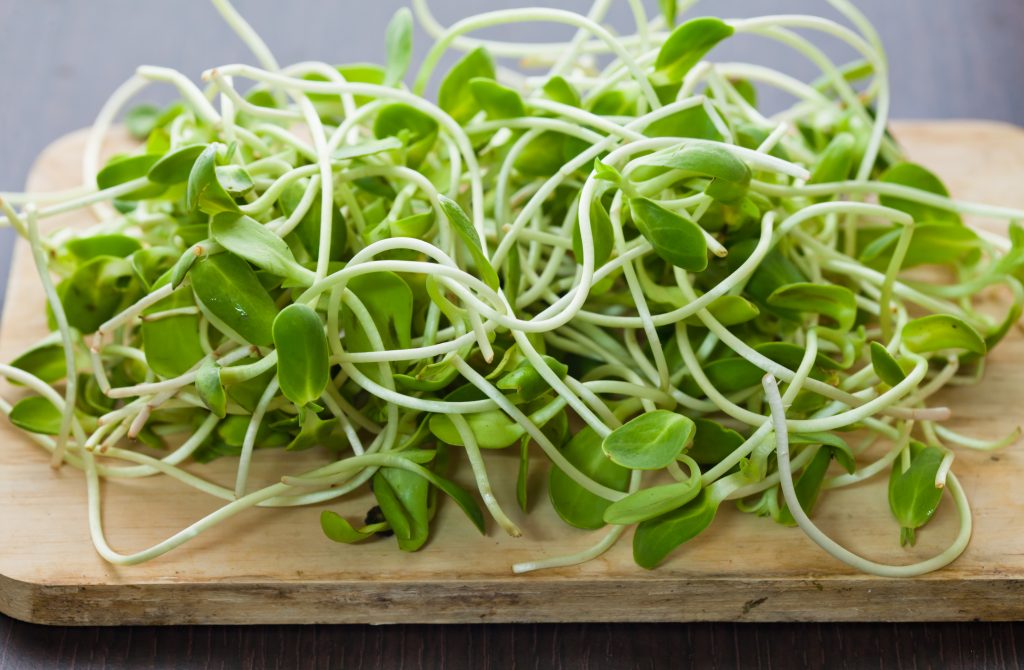 Power behind the Sunflower Shoots
I have a new favorite way of incorporating healthy greens. Sunflower shoots! I fell in love with a local farmer's micro greens at Tower Grove Market. The business is called Bee Simple. She offers the most amazing quality of sun flower shoots, which have a variety of health benefits in addition to the delicious crunch + flavor that can be added to meal options. Sunflower shoots are a nutritional powerhouse; they are a great source of a complete protein, packed with Vitamins A, D, E, B complex + they are high in folate just to name a few benefits.
At the kitchen we use Bee Simple products on a regular basis. Our favorite way to use them is on one of our most popular appetizers, Grilled Beef Tenderloin Sliders. We layer medium rare local beef tenderloin with a roasted garlic aioli on our house-made rolls + top it off with a big pile of sunflower shoots. We also use the shoots to top our bacon jam + goat cheese flatbreads as they come right out of the oven.
At home, I throw them in salads to add a fun crunch or use them in place of lettuce on sandwiches, wraps or as a flatbread topping. We also add them to our morning smoothies for additional nutrients + flavor. Micro greens, specifically sunflower shoots are starting to pop up in local grocery stores. As we approach spring you will want to look for them at a farmers market in the area. Or better yet, contact Bee Simple + support our local farmers!