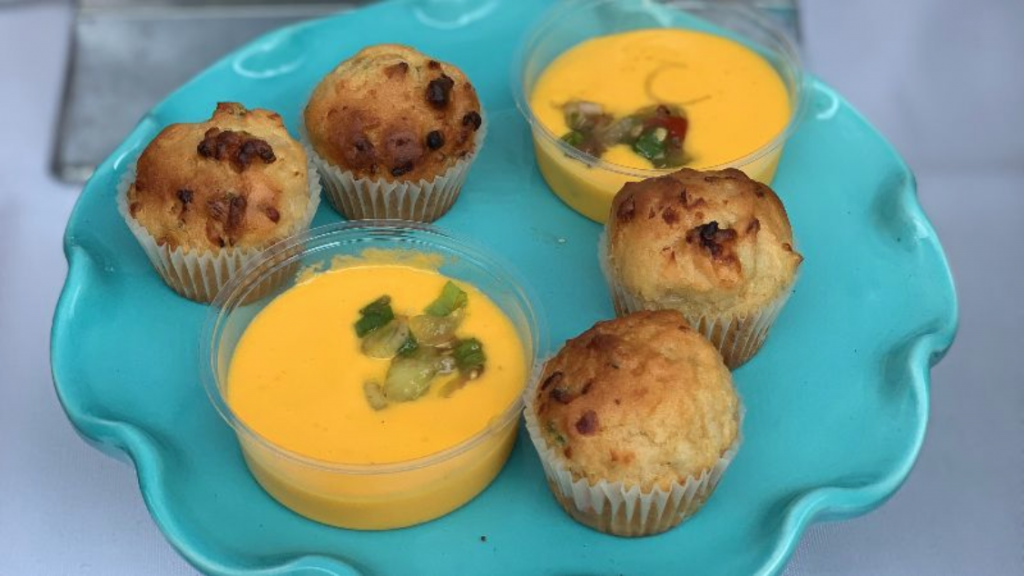 We're Sourcing Local Foods Just For You
Sourcing locally is one of the many practices we take pride in at Flavor 360. The best ingredients possible can be found right here in St. Louis! We're happy to help support local farms and want to take a moment to highlight the great places we get our ingredients.
We work with a local sourcing company, Eat Here, to help us find the freshest and best produce in the area. Our recently popular Yellow Tomato Gazpacho has been taken to new heights thanks to the contributions of these local farms. Our yellow tomatoes have been sourced from the following farms:
Lehr Farms is a fourth-generation farm located in Columbia, Illinois. This farm provides fresh produce throughout the year, ranging from fruits and nuts to the tomatoes we've received for our Yellow Tomato Gazpacho.
Not far down the road, Stuckmeyers Plants & Produce also makes their home in Columbia, Illinois. Along with produce, they grow plants and are bee caretakers to help the environment and produce fresh honey.
Harvey Yoder, another supplier based in Opdyke, Illinois, provides us with the majority of the yellow tomatoes we roast and use in our Yellow Tomato Gazpacho.
Looking for a way to try out these ingredients yourself? Order your very own Yellow Tomato Gazpacho for delivery. Whether it's to a home or to your office, we'll make lunch time a treat to carry you through the rest of your day.
Check out other ways to get your hands on this fresh produce on our Ready Made Meal menu. Order your meal for you or the family and warm it up as soon as you're ready to serve.