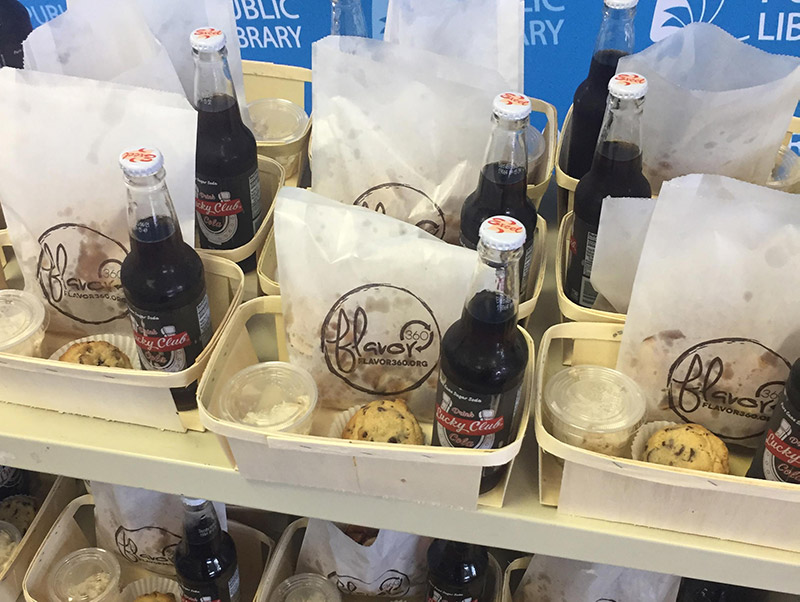 Not-So-Quiet Friends Event
Flavor 360 was delighted to be a part of the St. Louis Public Library's Not-So-Quiet Friends Event! This outdoor concert was a hit, bringing kids and adults alike to the show.
We provided snack bags filled with goodies like a cheese board spread, chips, local Excel soda, and cookies. On top of these fun snacks, we displayed our bags for pickup on a book cart from the library! We're happy to help support these events by providing the best locally sourced and house-made foods from Flavor 360.
Wondering how we can help you with your event? Check out our catering menus to check out what we're offering. Contact us and we can help build you a customized event menu.