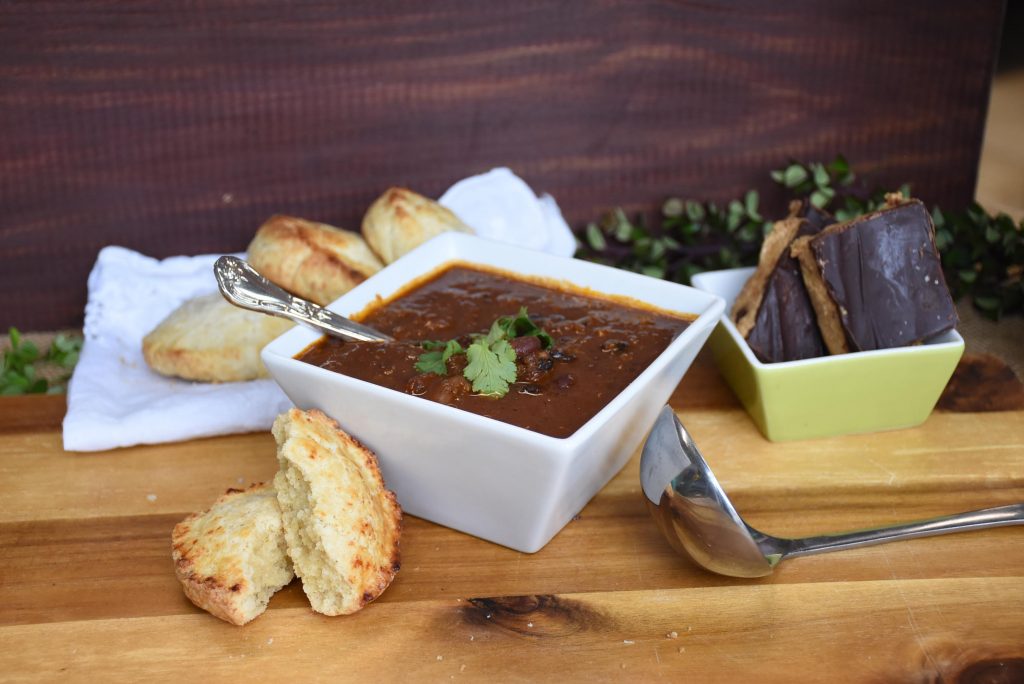 Three Bean + Squash Chili
Hello Flavor 360 friends,
As the weather warms during the day, the evenings may still require a warmer-upper. Our Three Bean + Squash Chili may be the perfect addition for your next family dinner!
Appealing to vegans and meat lovers alike, this chili is a mix of protein packed cannellini, red, and black beans mixed with tomatoes and butternut squash. For a kick of spice, we've added a bit of chipotle as well.
On the side, we've included our rich, house-made cornbread and our peanut butter + chocolate bars. We want to make sure our Ready Made Meals serve you from the first course all the way through dessert!
-25- / Dinner for Two
Order your Ready Made Meal here!