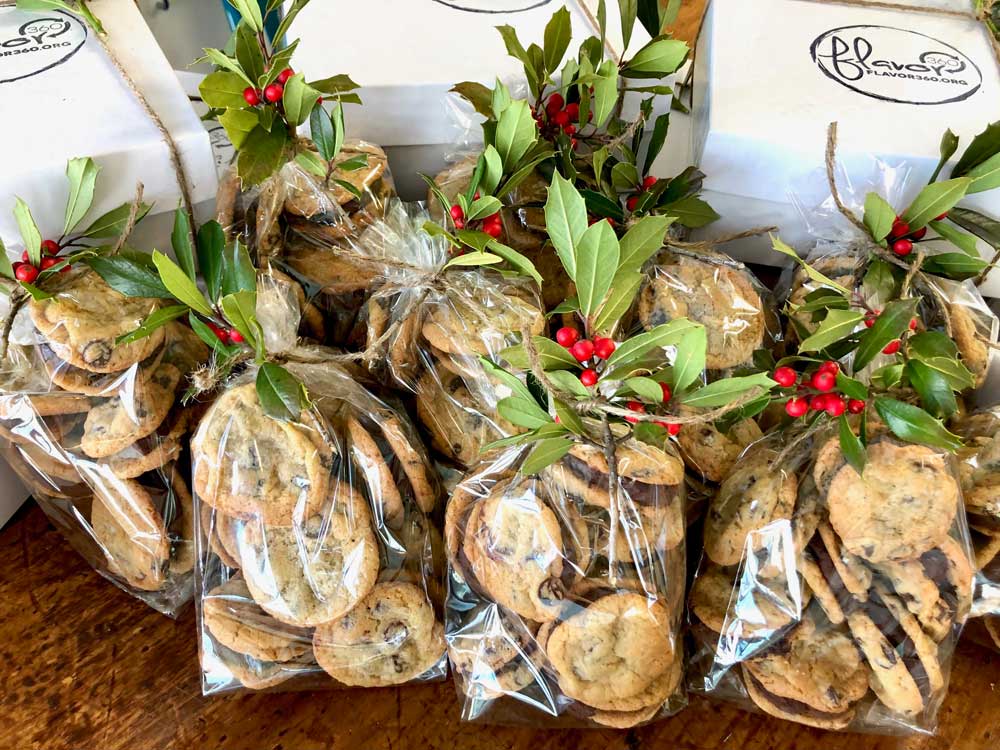 House-Made Holiday Gift Ideas
The holidays are in full swing and we know it can be a rush. Instead of worrying about finding the next gift, we've got it all lined out for you! From full Holiday Cookie Boxes to simple cookie gift bags, we're here to help you cross all those gifts off your list.
Our Holiday Gift Boxes are the perfect party snack, whether it's a large party or a small gathering, these cookie boxes are a great addition to any holiday celebration. Each cookie box contains a variety of flavors, making sure each and every guest can find a flavor they love. Choose the size you need and we'll have it ready when you need it.
Here are the flavors included in our boxes this year:
SNOWFLAKE SUGAR CUT-OUTS
BLACKBERRY HANDPIES TOPPED W. TURBINADO SUGAR
SALTED CHOCOLATE CHIP SANDWICHES W. DARK CHOCOLATE GANACHE
PEANUT BUTTER + PAPRIKA COOKIES
SPRINGERLES
CHOCOLATE PIZZETTES
CHOCOLATE + TAHINI LINZER SANDWICH COOKIES
WHITE CHOCOLATE + PEPPERMINT BARK
BLOOD ORANGE + CORNMEAL SHORTBREAD W. POPPY SEEDS
HAZELNUT LACE COOKIES W. BLUEBERRY GLAZE
ROSEMARY + WHITE CHEDDAR STRAWS
SEA SALT CARAMELS
Along with these offerings, we also offer smaller options for those looking to gift a single person with a dessert treat. We recently created cookie gift bags for a customer looking to gift a house-made snack to multiple friends and family members. Ready to order your gift bags? Contact us and we'll get working on creating those house-made gifts!