Holiday Cookie Boxes for Your Next Celebration
As the holidays slowly creep up on us this month, we remember that in the midst of all the gift giving, cooking, eventing planning and decorating, our family and friends are the reason for the season! At Flavor 360, we're passionate about keeping your holidays free to enjoy the way you want with the people you love!
The first way we're making sure we help you this holiday season is by offering our traditional Holiday Cookie Boxes. Packed with cookies, dessert bars and more, these boxes are designed to be a one stop shop for you and the family, or a grab-n-go snack to bring to your next big family event.
Choose from Deluxe, Classic and Small box sizes and order the one that fits you the best.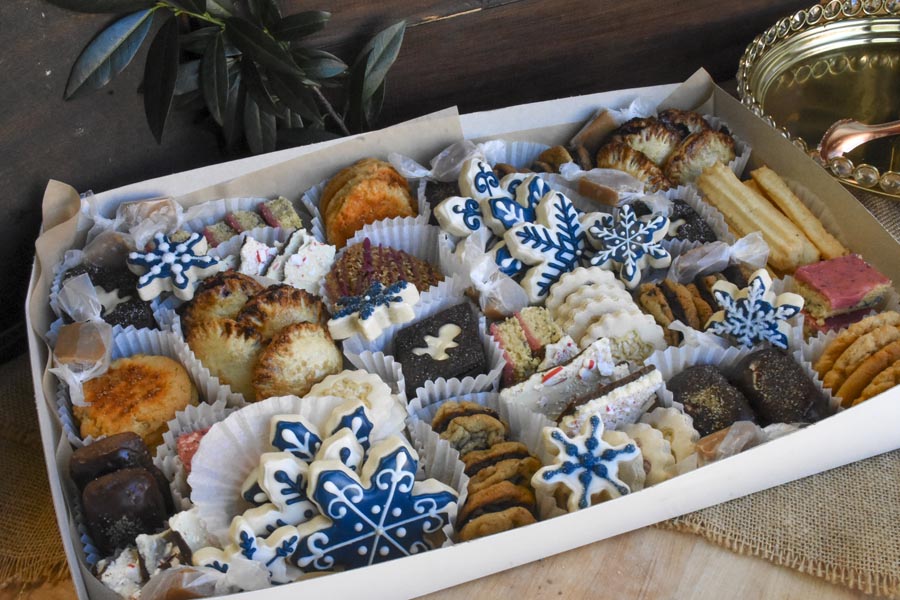 Another way we can help serve you this holiday season is creating and crafting the perfect catering menu for your loved ones. Flavor 360 is proud of offering house-made, locally-sourced catering options to those looking to provide the best for their loved ones.
We have a variety of options to choose from and love helping mix-n-match for the perfect personalized option. From vegan to vegetarian to gluten-free, we've got you covered!