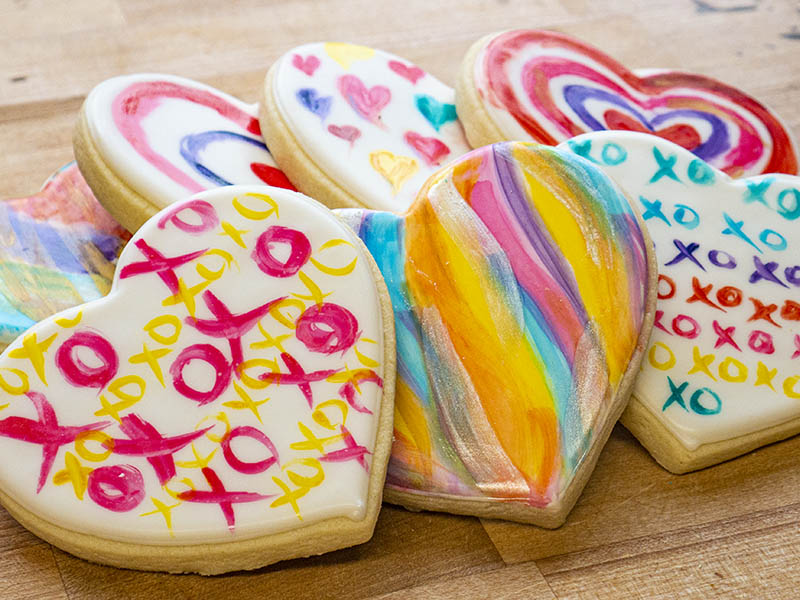 Valentine's Day Gift Boxes
We know spending time with your loved ones is one of the most important parts of Valentine's Day and we want to help you celebrate! Let us worry about the gift so you can make your Valentine's Day celebration special. Our Valentine's Day Gift Boxes include eight different cookie styles and can be given as a special gift, brought to work as an office treat or shared with the family for a sweet dessert.
Wondering what flavors you'll see in our Valentine's Day Gift Box? We've got all the info you need right here. Dive into Valentine's Day this year by enjoying:
Valentine Heart Sugar Cut-Outs
Salted Chocolate Chip Sandwiches with Dark Chocolate Ganache
Chocolate Sandwich Cookies with Buttercream filling
Chocolate +Tahini Truffles
Dark Chocolate Fudge with Bourbon Sugar
Raspberry + Lemon Cookies
Chocolate Chipotle Cookies Topped with Chili Salt
Dark Chocolate Brownie Hearts with White Chocolate Drizzle
Ready to lock-in your Valentine's Day plans with us? Order your gift box now and we'll help make your Valentine's Day the most special one yet! Contact us and let us know how else we can help you celebrate the Valentine's Day holiday.