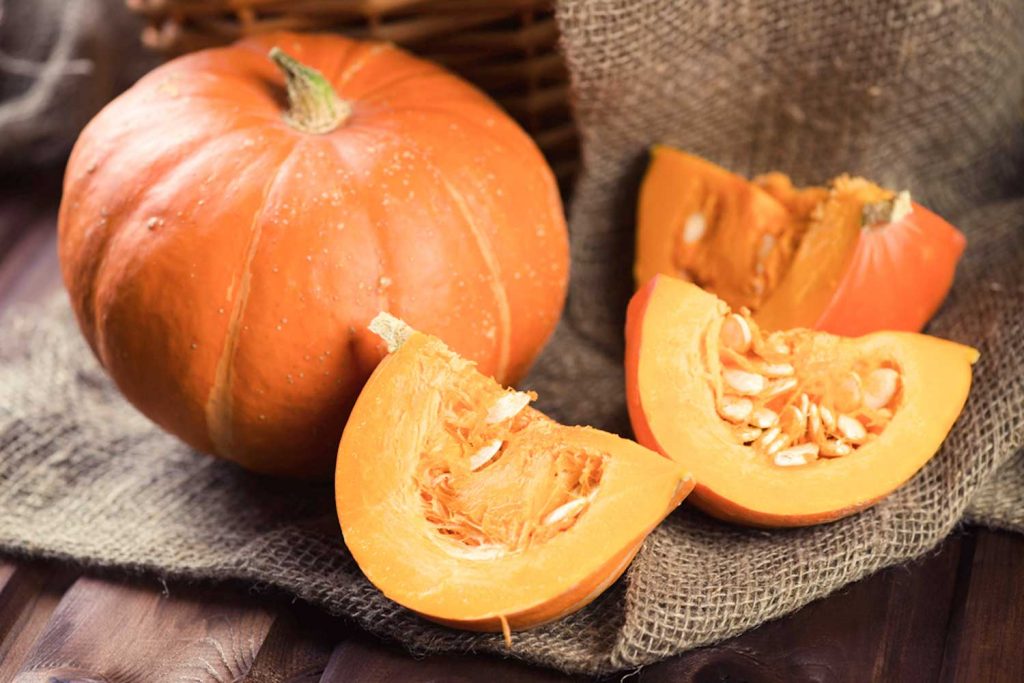 Once pumpkin and squash season rolls around each year, I'm ready to take full advantage of the nutritious and versatile qualities of them. Not only will pumpkins add great flavor to your dishes, but they are packed full of healthy goodness. Don't just take my word for it; check out this some of the health benefits.
I like to prep the pumpkins before hands for quick cooking later. Over a weekend, I'll roast a couple small pumpkins at once. I have found that the smaller pumpkins have better texture and flavor but feel free to try larger ones. After they're done roasting, scoop out the roasted flesh and puree. Pureed pumpkin should be used right away, but I usually freeze a batch of it so I can quickly grab it anytime to add to my favorite recipes throughout the season. To freeze, I separate the pumpkin flesh into 1 cup portions and freeze in baggies.
When it comes to pumpkin recipes, here are some of my favorites:
Pumpkin Waffles: I add pumpkin puree in my waffle or pancake batter with some cinnamon, nutmeg and ginger. Top them with some greek yogurt, honey and walnuts and you have healthy hearty breakfast. Find my Pumpkin Waffle/Pancake Recipe here.
Another breakfast idea is to add pureed pumpkin to oatmeal with some maple syrup and a dash of cinnamon.
Pumpkin Soup: It's an easy and versatile soup – and if you don't have time to roast pumpkins – canned pumpkin is a great alternative. Typically, the canned version is just straight up pumpkin with no added ingredients so you can fell good about serving it. See my Spicy Pumpkin Soup Recipe here.
Roasted Veggie with Pumpkins: Another versatile way I like to use the abundance of pumpkins is to add them to my roasted veggie mix. They blend in great with all the other fall veggies to make an easy and colorful side dish.
Pumpkin Mac-n-Cheese: I'm always looking for ways to incorporate more veggies into my kids meals and use what the season offers. Adding pureed pumpkin to mac-n-cheese, allows me to boost the nutrition and cut down on the amount of cheese needed. See my Roasted Pumpkin Pasta Recipe here.