See what Chef Kara has been up to
We would be delighted to help you make this Valentine's Day special for you + those you love. This year we are offering our house-made royal icing heart cookies + dark chocolate brownie cupcakes topped with our hand-crafted conversation hearts. You select the quantity...
read more
Flavor 360 RECIPES.
Get Cookin' with Chef Kara
See what Chef Kara has been cooking and try and make her creations in your kitchen. She insures that all her recipes consist of healthy, natural ingredients that are sure to please the whole family. Taste life's occasions with Flavor 360.
Time to send the little ones back to school, which means making daily lunches to ensure their tummy stays full. Below are some great ideas for daily lunch options that is sure to please the smallest palette.
read more
With a weekend of football + fun approaching, it's a good time to pull out some appetizer recipes that are great for sharing. These sweet potato nachos allow for the full experience of flavor you love from game day nachos, but without the meat. It's a touchdown at our...
read more
I simply love roasting winter veggies when the weather makes you want to snuggle up indoors. They're so versatile and nutritious! Plus, I take advantage of any opportunity to make veggies the star of the plate whether I'm preparing appetizers like my tasty maple +...
read more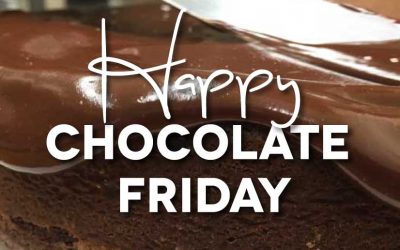 Baking doesn't have to be complicated to impress your guests.  I especially love getting the family involved in the process of baking. My girls are at the perfect age to get their hands into the middle of anything that is happening in the kitchen + I love it!...
read more
Sunday nights are a great time to get everyone involved in the kitchen + with the weather being so nice, our family spent a lot of time outdoors.  Planning an easy meal for the grill using fresh ingredients from farmers markets is simple this time of year.   Here is...
read more
When I'm entertaining, it's so nice to serve dishes that have been prepared ahead of time so that I can relax + enjoy my guests. This is especially true with desserts, because after dinner the last thing I want to do is slave over dessert + miss being with my guests....
read more
Adding a little sweet treat to your lunchbox can be done fresh from your own oven + ahead of time. I like to bake granola cookie wedges on the weekends for a treat option that is ready to eat when needed.  During the week I will include them in lunches, as a quick...
read more
We have been hearing a lot about fish fries so I decided it was a good chance to incorporate fish into our own dinner menu for the week. Fish Sticks are a favorite of my girls + most kids if I had to guess, so that was the perfect choice. When made from scratch, they...
read more
If you are having a little gathering of friends + family to watch the Oscars or just a gathering to entertain it's nice to have an appetizer to share before the main course. There are a few that I like to share with my guests before the evening is in full swing....
read more